Posts By:
Uh Oh. Something is missing. Try double checking things.
Twitter Feed
Join @nebhe for our webinar tomorrow about upskilling & how these programs can further #productivity & #employee skills matching, by bridging the gap between #educators and #employers. Register here: https://bit.ly/3f8m5rI & tune in tomorrow July 7th, at 1pm EST.
In new #nebhe journal piece, Robin DeRosa @actualham examines #OER and equity, envisioning a post-#COVID19 university that sees food security and other basic needs as integral to a learner's academic success https://bit.ly/31QLfY2
NEJHE NewsBlast | July 1, 2020 | A Theoretical Physicist on the Human Dimensions of Enrollment Management, and More https://conta.cc/2CCRG6d
Twitter feed video.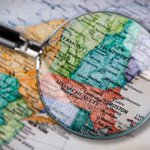 Load More...
Share This Page