Posts By:
Uh Oh. Something is missing. Try double checking things.
Twitter Feed
NEJHE NewsBlast, Dec. 11, 2019 | A New Transfer Guarantee, Plus Expert Observations from ... https://conta.cc/2PzjeMB
Twitter feed video.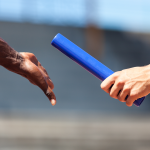 Insightful work by @KirkCarapezza at #nebhe partner @wgbhnews | In A Tiny Vermont Town, A College Closes And The Local Economy Slips https://www.wgbh.org/news/education/2019/12/10/in-a-tiny-vermont-town-a-college-closes-and-the-local-economy-slips #HigherEducation #collegeclosures
Load More...
Share This Page