Rhode Island residents are eligible for more than 1,000 undergraduate and graduate degree programs through Tuition Break.
Tuition Break
Google's college search tool for mobile devices & desktops now includes community colleges. When @google launched last year, it featured four-year colleges and universities in the U.S. Listings are based on publicly available info.
https://t.co/pH0iDejIf6
https://t.co/iOTOPA2Acw
New report by @UCSUSA sounds alarm re extreme heat caused by #climatechange. See impact by state: https://t.co/P8xilJLkmb
#tuitionbreak HEIs with Climate Change programs & research include @NVU_Lyndon, @UMaine. https://t.co/Q661OPgnQu
Load More...
Twitter Feed
UVM Partners With U.S. Army's Cold Regions Research Lab in New Hampshire https://t.co/A0HQhkvJNb | #interstate #research once key purview of @nebhe journal at https://t.co/1Mi6ShSrAV
New from @insidehighered - @RU_SMLR report concludes more #data is needed on non-degree #credentials. We agree! That's why @nebhe is working w/@credengine to create full data transparency across ALL credentials #HVCNE | https://t.co/6oOwjmckFm
Massachusetts 2019 Legislative Session: FY20 Budget Finally Passes, More to Come
https://t.co/GlJKiwWUrQ
Twitter feed video.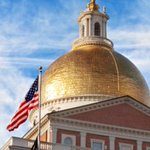 Load More...
Share This Page