Posts By:
Uh Oh. Something is missing. Try double checking things.
Twitter Feed
Happy #fourthofjuly weekend! Did you know that #veterans make up 8% of our New England population? Learn how #newengland states can support veterans' #creditforpriorlearning thru #military experience in our recent #nebhe brief: https://bit.ly/38jNR1A
Twitter feed video.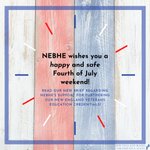 Interested in which #colleges will open in the fall? @nebhe has the most comprehensive institutional tracker in the region. Check it out! https://nebhe.org/
NEJHE NewsBlast | July 1, 2020 | A Theoretical Physicist on the Human Dimensions of Enrollment Management, and More https://conta.cc/2CCRG6d
Twitter feed video.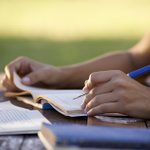 Load More...
Share This Page