Posts By:
Uh Oh. Something is missing. Try double checking things.
Twitter Feed
Join @wcet_info in celebrating #OERth week & hearing from different experts from across the Earth (OERth?)

First up is Paola Corti @paola5373 from @SPARC_EU

Learn more below and check back in everyday for another expert & another topic.

#OER #OpenEd #NewEngland #EarthWeek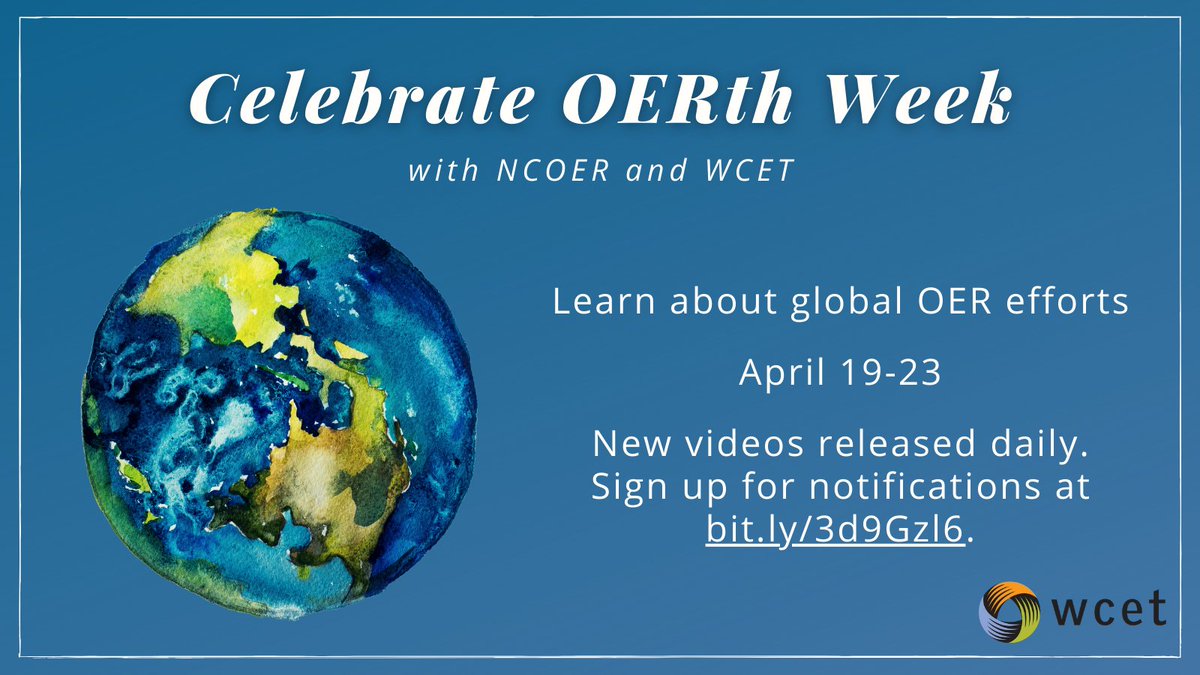 WCET
@wcet_info
It's time for today's #OERth Week video w/ WCET & #NCOER!

Today's expert: Paola Corti @paola5373 w/ @SPARC_EU!

#EarthDay #highered #digitallearning #studentsuccess

https://wcet.wiche.edu/events/webcasts/celebrating-OERth-week
-Interested in how institutions in #NewEngland & across the country are #vaccinating students before the summer?

-Want to know where #students can get their 2nd dose?

-Check out our 1 pager here: https://bit.ly/3x9ZxA4

& other #COVID19 resources: https://nebhe.org/covid-19-tracker/
WEBINAR ANNOUNCEMENT: Episode 1 of our International Student Webinar - supporting recruitment & enrollment, w/ @NECouncil, GAISA, & @NHCUC is happening next Mon. April 26th at 1pm. You don't want to miss it!

Register here: https://conta.cc/3v71Sdm
Twitter feed image.
Load More...
Share This Page